About Speaking at January's LonVMUG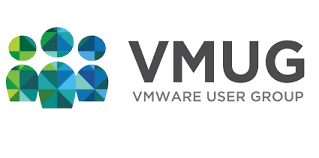 Ask people what their fears are and with the overwhelming majority, you'll get to public speaking sooner rather than later. Most people would rather do almost anything else, so to go and present to a room full of technical experts and be judged by them all, when you could just sit back and listen to someone else, in blissful anonymity? Well, surely there's no decision to be made? As a consequence, it's no surprise that the erstwhile LonVMUG ctte. wanted to do something to encourage members of the community to step up for the first time and present something, since new volunteers aren't always that forthcoming and listening to the same people each time around will eventually (eventually!) get stale. And so, the grand LonVMUG V-Factor competition was launched.
As I mentioned here I was selected as a winner of the inaugural V-Factor competition, which meant that back in January of this year I had to face a room full of my peers at the rather well attended London VMware User Group meeting and talk to them for a whole ten minutes. Granted, there were four other winners doing the same thing, but still, what had I let myself in for? Close to the event date, we saw the agenda and found that we were on in the second presentation slot, before the room got divided up in to breakout sessions, so everyone would be there listening to us. Furthermore, we were following some guy called Frank Denneman, who I am sure most people around have heard of. We also knew that each other attendee was to rank us 1st to 5th preference and also had the option to leave us comments, so we would be judged. Oh - and that ten minutes slot, well it was really ten minutes and no more. VMUG Enforcer Si Gallagher and his big iPad countdown timer with loud alarm sound were in place to keep us honest.
All in all, this sounds a bit scary, a bit intimidating, something you could always put off till next time. Well, as it turned out, all five of us who presented that day were thinking that at some point, then we committed to entering the competition, so if we were selected, then we would then have no choice but to get on with it. Also, all five of us were planning to present something already, before the whole vFactor thing was announced, but we had not necessarily committed to it. Personally, I had already set myself a target of presenting at a VMUG in 2015 and had talked to Mike Laverick about it, so the lure of a vFactor prize was not really the incentive, rather it was the relatively short presentation slot that decided it for me. Or was it the dig in the ribs and encouragement from by now experienced multi-event VMUG presenter Alex Galbraith, when the contest was announced?
Come the big day, you could see 5 somewhat animated VMUG guys clustered together swapping last minute stories and taking words of support and encouragement from other attendees. There was an instant sense of camaraderie clearly evident, even though we'd not really spent any time together before. We actually weren't as nervous as we thought we would be either - it was helpful that others were in the same situation. Furthermore, we'd all had the opportunity to present to the group as part of the feed4ward assistance offered by the LonVMUG committee so we knew what we were presenting, we knew what each other were presenting, we'd already all amended our presentations to a greater or lesser amount based on the input we had from Alaric Davies and Simon in advance. That was very useful, at no time did I feel that I was doing this on my own.
I was the third speaker of five, so by that point, any small glitches with the technology were well ironed out and if I am honest, the ten minutes went by really quickly. It's amazing how you get in to the swing of things soon enough, although only ten minutes was a considerable constraint, especially as my first run through my content was almost twice that. Trying to engage with the room a little was one of my downfalls, I would say, since I was tight for time and any seconds looking around the room were a waste of a precious resource and although I was good for time on my previous run-through, I was the only one who was still going at the ten minute deadline. I had one more slide to go, but thankfully the slide decks are all available here so at least my content and information is out there. There's good content there, so please do go and take a look at what we all had to say.
During my talk I had people tweeting out what I was saying, so there must have been something useful in there, as some folks wanted to share the information further afield. I could also see that there were people in the audience nodding and agreeing with what I was saying, all that instant feedback was great. The VMUG audience is one that wants speakers to succeed, they honestly want to hear what normal folks like me have to say. Sure, I am mainly speaking for myself here, but all five of us had the exact same experience, the same sharing with the community at large and the same support from the folks in the room. If the short, ten minute nature of these talks had an upside, it was that there simply was not time for any questions, awkward or not, so that was another aspect which reduced pressure on the five of us as presenters.
Unfortunately, a phone call I took soon after we finished our presentations meant that I had to rush off early, so I was not around for much in the way of debriefs, discussions over a pint or even to acknowledge the rest of my co-presenters as the prizes were awarded at the end of the day. You can see the results posted on LonVMUG Leader Jane Rimmer's blog. All was not lost though as the support offered by the LonVMUG Committee before the event continued afterwards as we had a debrief conf call, with feedback given to the presenters and also to the organisers, which was generally positive all round. Yes, we would all do it again. Yes, we would all be happy with a longer speaking slot next time (maybe not a long-over-running hour, but longer than 10 minutes). Yes, I admit to calling it Perversely Enjoyable, because it was just that.
Below are the links to the twitter accounts of my four new friends, my V-Factor cohorts, who are guys who got up there and delivered four cracking presentations. Give 'em a follow!
Alec Dunn
Chris Porter
Gareth Edwards
Philip Coakes
So finally, we are here at the point of this entire post. If you have even the slightest inclination of presenting at a VMUG, then I would suggest that you rise to the challenge that you are already presenting to yourself and commit to doing just that. Talk to the VMUG leaders at your local chapter, they expend a lot of effort to put together user group meetings and you can help them. Talk to the Feed4ward folks who came together to give their time to encourage folks just like you and I to get involved. Talk to me if you want to get a view from someone who's only recently taken that first step. I know that there are many other community members out there who would also be only too happy to help you.
Plan a talk, present it to your friends, family or co-workers, present it via feed4ward, take that step and share your stories and experiences with the wider VMUG community. You'll be glad that you did!